Founder of SoulPod and
Doctor of Traditional Chinese Medicine (TCM)
Nat is a high energy health enthusiast. She has been in the health and wellness industry for over 15 years bringing years of knowledge, passion and experience both clinically and personally.
Her passion is to educate and empower people to feel the best they can with the combined approach of acupuncture, herbal medicine, nutrition and self belief. She is truly devoted and thrives on helping people discover that life is so much greater with good health.
Nat has a full understanding and appreciation for what many of her patients are going through, as she too has been there. She was faced with hormonal imbalances, fertility concerns, thyroid and adrenal deficiencies leading to complete physical burn out. After full restoration and recovery this fuelled her inspiration, passion, knowledge and desire to help others who were also experiencing similar health concerns. Throughout her recovery it was reinforced that there is an inseparable, undoubtable connection between the physical, emotional, mental and spiritual self. Working concurrently with all four realms ensures a greater understanding of the condition and allows for a deeper level of healing.
At SoulPod, most of Nat's patients present with any number of the following complaints: exhaustion and fatigue, burn out, fertility challenges, menstrual irregularities, sleep concerns, anxiety or depression, and digestive complaints. She loves combining her treatments with other modalities so one can fully embody true healing.
Nat holds a Bachelor of Health Science in Traditional Chinese Medicine including Acupuncture and Herbal Medicine. She also holds an Advanced Diploma in Myotherapy with further study in the Art of Holistic Leadership.
Doctor of Traditional Chinese Medicine (TCM)
Olivia specialises in classical Chinese medicine. Her passion and enthusiasm arise from the beneficial healing changes she sees using ancient herbal combinations (1800 years old).
Possessed with the knowledge that the basic laws of health have not changed over millennia, Olivia has great confidence in the efficacy and safety of one of the longest standing systems of medicine. Olivia uses the unchanged fundamentals of bodily function as well as her physical findings to obtain deeper insight into your health concerns. The body gives many indications of disease which Olivia is able to identify and interpret for you.


Using the lens of thermodynamics, toxicity and disruption to the natural movement of gas, fluids or blood in the body, Olivia will explain your treatment simply and clearly so that you understand how your illness is affecting your body, how this relates to the proposed treatment and what outcomes are expected. By restoring the unobstructed movement of gas, fluids and blood throughout the body systems, your body can return to an optimal state of function.




Olivia treats an array of health conditions and enjoys the challenges posed by the treatment of complex presentations. She has had significant experience and success working with many and varied conditions including gut issues, gynaecology, fertility, pain management, immunology, chronic fatigue and other chronic illnesses.


Your symptoms are carefully matched to the pharmacologic effects of herbs. The matched herbs are always confirmed by use of abdominal diagnosis and various body observations to ensure accuracy and efficacy.


Olivia's approach to acupuncture is gentle. Cupping, gua sha and moxibustion are applied as needed.

Our bodies possess an innate ability to heal. With some guidance, remarkable cures can be achieved.
Olivia is eager to guide you on your path to health and wellness.
Michelle first discovered Kinesiology in her late 20's when she found herself dissatisfied in the overall direction her life was taking. She needed a new path, so she enrolled in a Kinesiology course. At the time she thought she was simply embarking on a new career but what unfolded was a complete life transformation. Kinesiology has has empowered her to design a happy, healthy and authentic life for herself and she is certain it can do the same for you.
Kinesiology enables holistic expansion in relation to our physical, emotional, mental and spiritual health. That's why as a healing application, it really stood out to her, as it tackles the big picture and really helps us get to the core of the issue we are facing. This means we can reinvent deep seeded behavioural patterns and bring the subconscious and the conscious into alignment.
Michelle is extremely passionate about the benefits of Kinesiology and how it allows people to transform their lives and take back their power. She personally had a remarkable journey and is committed and excited to be able to facilitate those positive outcomes in the lives of others.
MD, MSc Crit Care, FACEM, CertHE Phil (Oxford), MAppSc
Acupuncture, AFRACMA
Marija is a medical doctor with more than fifteen years of clinical experience who is passionate about wellness and holistic approach to health. Marija has observed various health care practices in Latvia, India, Egypt and Sri Lanka. After completing her medical degree, she gained medical and surgical experience in UK before moving to Australia.
While working as a medical doctor, Marija had noticed that western medicine, while being highly effective, mainly looks into physical (body) aspect of a person, and non-physical part (mind and spirit) is often forgotten. With this in mind, Marija completed her studies in acupuncture.
Her special interests are physical and mental conditions that arise from the emotional crisis and stress as well as burn out syndrome and general wellbeing.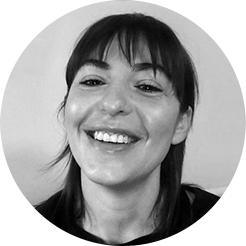 Doctor of Traditional Chinese Medicine
My clinical practice is informed by a desire to create a space for deep inquiry into the individual.  We each have our own unique imprint, our own experiences, our own genetic make up, our own relationship to health and our body and our own pace for healing. 
Rather than just focusing on symptoms, we gain deep understanding of the nature of things by looking at the interior/how they manifest – getting into the roots – like turbulence and heavy winds ask plants to go into their roots in order to stay upright.  Get down, stay down to keep pivoting and lifting up. 
I believe acupuncture and Chinese herbal medicine particularly in its older classical forms of application, is uniquely suited to support this process of healing and transmutation. By creating a soft and compassionate space in our bodies to host pain and disease we create an opening and the resilience to grow in a different direction while remaining connected to the contemplation and magic of life, in a world that can often feel relentless and increasingly hard.
I treat everything but areas I treat most include:-
Mental health
Pain management
Digestive issues 
Menstrual health 
Menopause health
Sexual health and fertility 
Chronic disease